ENTRELACS is the quintessential expression of craftsmanship honed since 1982. To refine pure natural alabaster into raw, simple shapes, each piece is subtly framed in real casted bronze. Materials born of the ages, and crafted into plain, durable pieces of timeless appeal.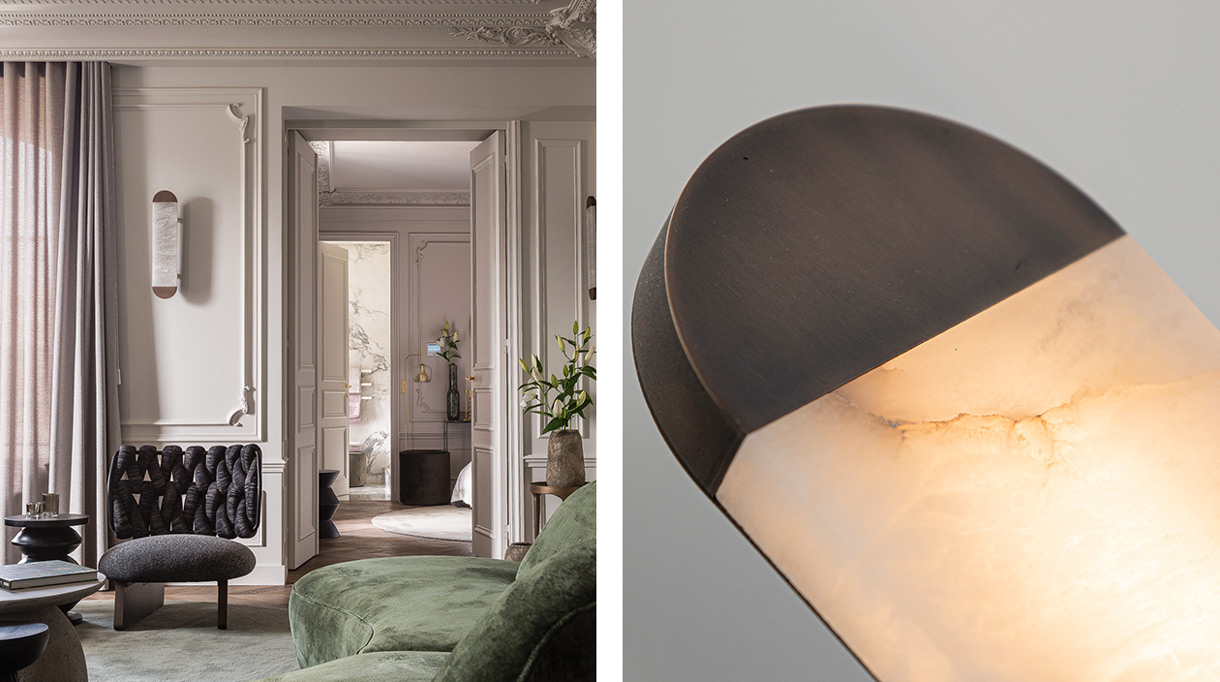 Above: alabaster and patinated bronze wall light from the Ghost (Entrelacs) collection. Félix Millory decoration – © Grégory Copitet.
…BRINGING OUT THE ESSENCE OF BRONZE
Trained in techniques including moulding, Bronze casting, chasing and patinas, Yves Macheret and his dedicated team design pieces crafted from natural materials, seeking their simplest expression to convey a sense of elegant modernity.
Clean, uncluttered lines enhance the warm appeal of Bronze, providing a striking contrast with the raw quality of cold Alabaster. Original beauty requires no reinterpretation.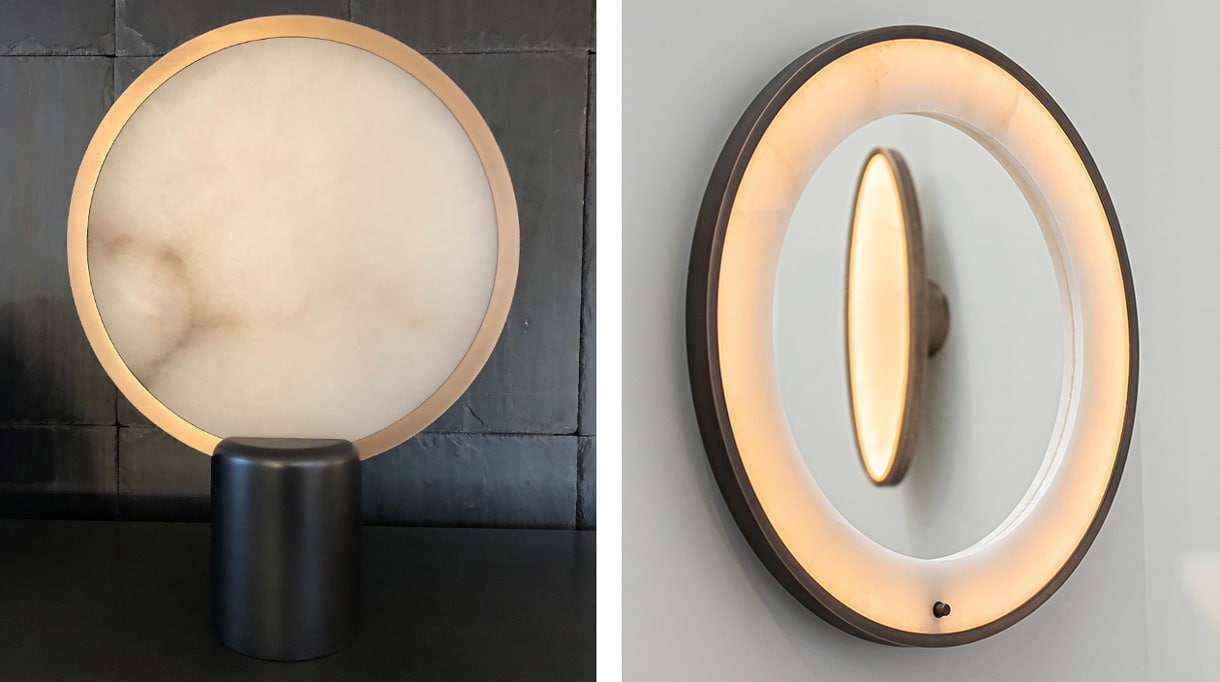 Above left: alabaster and bronze table lamp – Narcisse Collection. Above right: mirror in alabaster and patinated bronze – Hublot Collection (Entrelacs). Camille Gentil.