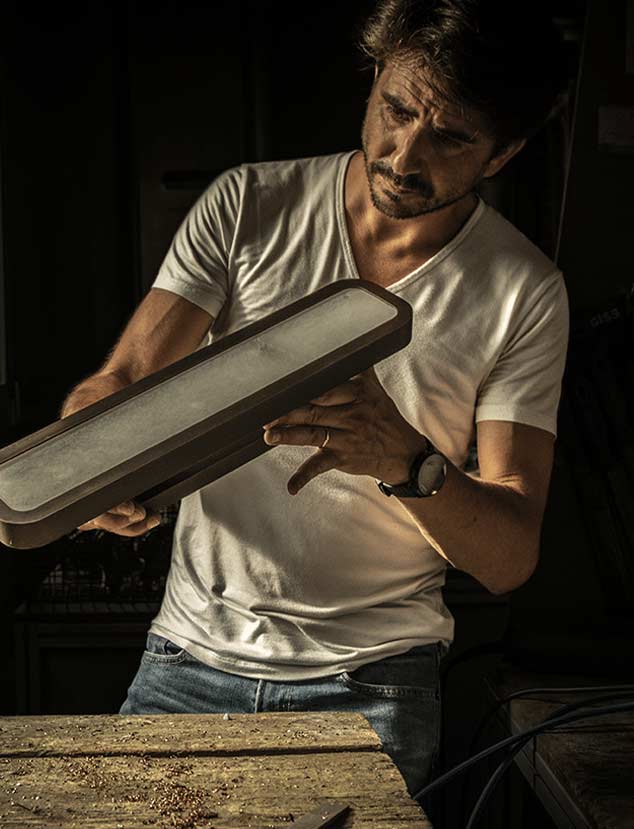 YVES
MACHERET
At age 42, Yves has been running the family foundry with his brother Paul since 2015.
Yves trained alongside his father to master all the techniques of bronze work: modelling, mould-making, casting, chasing, patination. His vision to create minimal lighting designs at affordable prices have naturally steered him towards a timeless aesthetic that fully expresses the character of the material he has come to know so well.
Yves has designed the entire 'Hublot' collection, the 'Moon' and 'Toast' wall lamps, as well as the 'Nomad' and 'Narcisse' table lamps. He now introduces the 'Edru' and 'Milky Way' collections, a brand new range of ultra-chic bronze spotlights.
Discover his creations for ENTRELACS