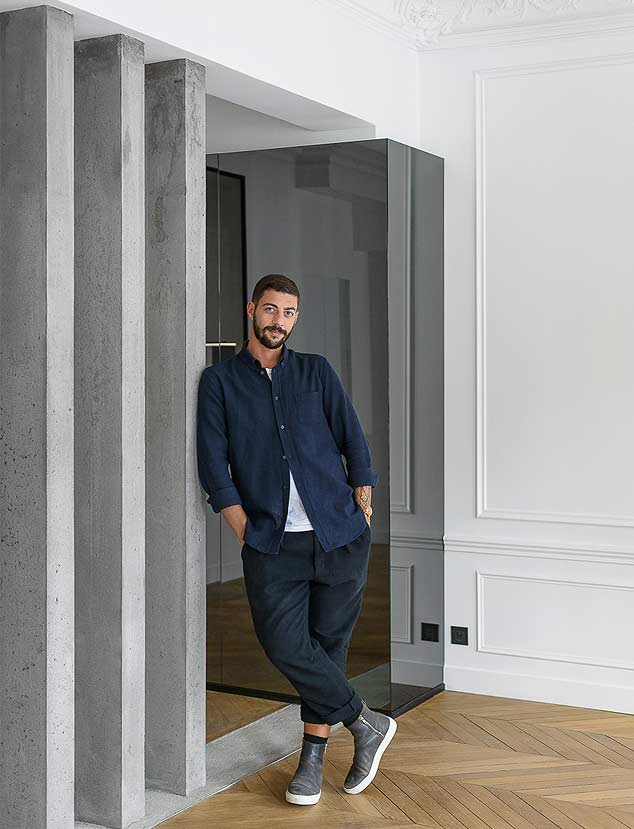 FÉLIX
MILLORY
Aged just 35, architect Félix Millory has made his mark in the profession and is now recognized as one of the most promising young architects of his generation.
A perfectionist engrossed by the idea of absolute simplicity, he brings to light a lost heritage revealing the beauty of raw materials that give spaces identity, history and meaning.
Intrigued by the possibilities of bronze, he spontaneously offered to design the 'Ghost' wall lamp, striking a perfect balance between bronze and alabaster. This year, he presents the 'Martel' and 'Tube' lights, as well as 'Lust', a new furniture collection merging bronze and marble.